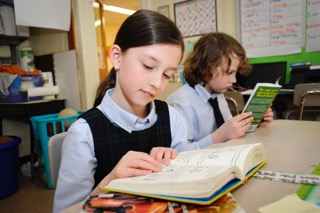 Q. How many students attend SMS?
A. For the 2017-18 school year, there are 191 students in our Pre-K to Grade 8 program.
Q. How many classes do you have per grade?
A. In the preschool, there are one 3 Year old, and two 4 Year old classes. In Kindergarten – Grade 8, there is one class per grade.
Q. What towns are students from?
A. Students are from Bethel, Brookfield, Danbury, Easton, New Fairfield, Newtown / Sandy Hook, Redding, Southbury and Woodbury.

Q. What is the average class size?
A. The average class size for Kindergarten - 8th grade is 16 students.
Q. Are there uniforms?
A. Students in Grades 1– 8 wear uniforms. Kindergarten students wear the gym uniform daily. Our preschool students do not wear a uniform. You can learn more about the uniform guidelines by going to our website, www.stmarybethelct.org, and clicking on the Land's End tab on the Home page.
Q. What are school hours for Kindergarten – Grade 8?
A. For Kindergarten – Grade 8, the regular school hours are Monday-Friday, 7:30 am – 2:00 pm. On early dismissal days, school is dismissed at 11:15am.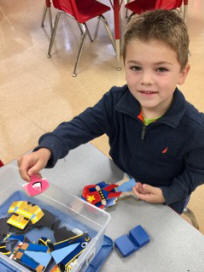 Q. What are Preschool hours?
A. We offer the following options for Pre-School:
Pre-K 3 Half Day from 9:00 am - 12:00 pm 4 days/week.
Pre-K 3 Full Day from 9:00 am - 2:00 pm 4 or 5 days/week.
Pre-K 4 Full Day from 9:00 am - 2:00 pm 4 or 5 days/week.
Q. Do you offer Early Morning Drop-Off for Preschool students?
A. Yes, Early Morning Care is available Monday - Friday starting at 7:10 am.
Q. Do you provide Afterschool Care?
A. Yes, Aftercare is available Monday-Friday until 6:00 pm for students in Pre-K 3 to Grade 8.
Q. What is the age requirement for Kindergarten?
A. Students must be 5 by December 31, 2018 to apply for the 2018-2019 school year.
Q. What types of Enrichment Activities do you offer?
A. We offer quite a number of wonderful activities for students in all grades. Our athletic offerings include Basketball (girls and boys 5-8), Cheer (2-8), and Track (K - 8). Our enrichment activities have included: Speech and De-bate, Recording, Drama Club, Nature Club, Cyber Patriots, American Girl Club, Newspaper and Social Media, Keyboarding, Puppet Club, Spring Musi-cal, Band and others.
Q. Is financial aid available?
A. Yes, financial aid is available. The Bishop Scholarship provides up to $2.5 million a year to eligible families in the Bridgeport Diocese. Additionally, St. Mary School is able to offer additional assistance to eligible families. All families must register online and complete the FACTS Tuition Assistance form and submit required documentation to be considered for Financial Assistance.
Q. Do you offer a hot lunch program?
A. Yes, Assad Food Service runs our hot lunch program. Meals and a la carte items (bagel, salad, etc.) can be ordered in advance.
Q. What academic calendar do you follow?
A. SMS follows the Bethel Public School calendar, with the exception of a few Professional Development and Conference days.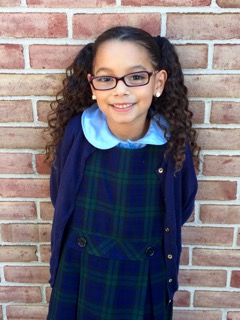 Q. Do you offer busing?
A. Busing is available for all Bethel residents, K-8.
Q. Who do I contact if I have more questions?
A. Please call the school at 203-744-2922 and we would be happy to assist you!