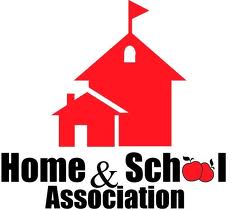 The Home/School Association (HSA) is an association of parents, parishioners and Saint Mary School alumni whose mission is: To help parents and teachers acquire a profound appreciation of the ideals of Catholic education To promote clear understanding of the mutual educational responsibilities of our parents and teachers To encourage the home and school to a greater degree of cooperation in discharging their mutual responsibilities 2017-2018
HSA Officers:
Kathleen Banks, Co-President
Cindy Iazzetta, Co-President
Jennifer Zinzi, Co-Vice President
Kathy Priscia, Co-Vice President
Loretta Dalgleish, Secretary
Maureen Kuroski, Treasurer
Volunteer Opportunities
Volunteers are key to the success of our school. We hold many fundraisers and events throughout the year and we count on our parents to assist in these endeavors. There are also many opportunities to help at school through volunteering for lunch duty, field trips, book fair and as "Room Parents". Please contact Kathleen Banks, President of the Home School Association (HSA) for more information on how you can volunteer your time and talents. We can't do it without you! Catch the SMS spirit!!!

Virtus Training
In order to volunteer at SMS, you must complete the Diocesan Virtus Training Program. Please see the website for further information http://www.virtus.org or if you have any questions call the school at 203-744-2922.
Membership & Meetings
All school parents are eligible for membership with an annual payment of $200.00 per family. This fee is collected at the beginning of each school year.

HSA Board Meetings are held monthly. General HSA meetings are held 2-3 times per year. Flyers and/or emails will be sent home announcing the dates and times of all General HSA meetings.

We encourage all parents to be active in our school and to help out where you can. If you have a special service or talent that would benefit either the school or any of the fundraisers, we would love to hear from you. Please feel free to contact any of the officers or committee chairpeople for additional information.


HSA by Laws